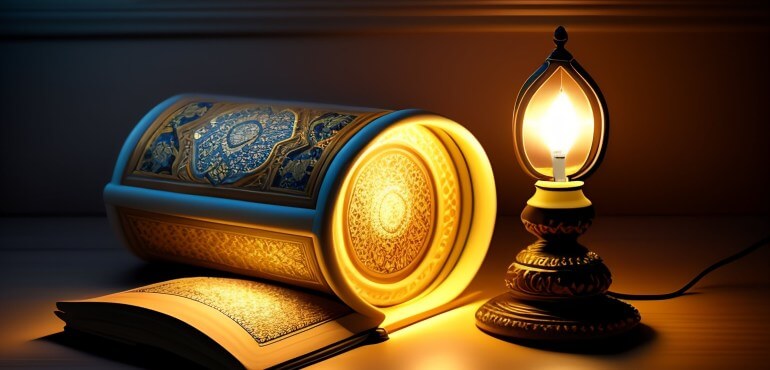 ! Note: You can take Free Trial Lesson for this course with no obligations.
Dividing the origins of Imam Qalon's narration (Through Shatbia and Tayyibat al-Nashr).
Each element of the novel is explained a share. The increments of good publishing are finally explained in two lessons. So, the course needs about a month and a half at a schedule of 3 classes per week.
Elements of the origins of Imam Qalun's narration through Al-Shatibiyyah
Introduction to Imam Qalun and his method
The Basmala Gate
Chapter E of metaphor
The door of tide and palace
The two hamzas are from one word and two words
Silence and Inclusion
Single hamzah
Meeting the residents
Asphragm and manifestation
Imalah
The repeated question
The word (I)
J added "Ya'atul Idafah"
The appendages Increase from the goodness of publishing (In two sessions)
There will be training and examples of everything, and he can study the Qur'an with it if he likes It with the teacher or the school.
Why study the origins of Qalun with us?
The teachers hold a certificate in readings with a high and continuous chain of transmission of the Prophet, may Allah prayers and peace be upon him.
After studying, you will get a certificate for that, but if you request a license for that, the necessary work will be done, which is to read the Sheikh and obtain the license
There is a 24/7 service, so you can ask at any time and answer you directly
Training the student on the correct pronunciation in a distinct manner, as well as the rules of intonation in an excellent manner. There is a system for calculating the hours and knowing the lessons
You can record the lessons to listen to them afterward.
Payment is in very safe ways.
Monthly reports and advice to the student to apply
Master the rules during the lesson, and you can contact us after the lesson at any time to answer your inquiries.
Study from wherever you are and at any time you like.
How to participate in the course?
You will fill out the form, and then you will pay a non-refundable $20 registration fee. Then all the data and Information about the teacher will be sent to you and the trial lesson will be done in the time available to you.
You can participate in group lessons or individual lessons
Course materials will be sent free of charge
You can request a refund in the first week, after which you are not entitled to request a refund.
We pray to Allah to grant you success and to teach us and you His Holy Book.